Through the Family and Faith program, parents – as the first educators of their children – are invited into a deeper and more intimate relationship with the person of Jesus Christ.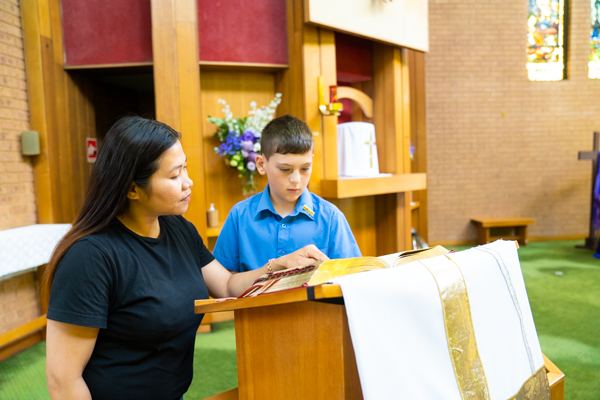 Parents and family members have an opportunity to share special events with their children/grandchildren e.g. Fathers Day, Mothers Day, Grandparents Day and Mary MacKillop's Feast Day, along with Wellbeing/Family Week
Toddler Tamers is a program to build networks with families of younger children

We provide parents/carers with HSC Packs

We host an annual Kinder welcome

Mass and BBQ
All of these activities build the social fabric of the school, strengthening relationships and developing trust
Our Family Educator runs SPaR (Stop, Pray and Reflect) sessions with parents, gift making for Sacramental groups and other family based initiatives.